Introducing our exquisite Tussar Silk Kalamkari Saree Online, a harmonious blend of elegance and artistry. Crafted with meticulous attention to detail, this saree is a celebration of Indian culture and craftsmanship. Made from premium-quality Tussar silk, known for its lustrous texture and durability, this saree promises to be a timeless addition to your wardrobe.
Pure Tussar Silk Sarees are hand-woven. Tassars have a fantastic fall and are known to accentuate a woman's curves as they snug to the body.  These sarees originates in West Bengal. We decorated this with wonderful kalamkari hand painting and dye that only a few expert artisan can perform perfectly to look the saree excellent and beautiful. These are classic beauties designed with great efforts and ideas of weavers and artisans.
Embrace the beauty of tradition with our Tussar Silk Kalamkari Saree Online. It is a symbol of sophistication and cultural pride, making it an ideal choice for women who appreciate timeless elegance. Step into the spotlight and make a statement with this extraordinary saree.
Buy the lustrous hand woven Pure Tussar Silk Kalamkari Saree with zari border. This is super light and easy to carry. The right mix of colors makes this saree stand out from the crowd.
Handloom Katan Banarasi Saree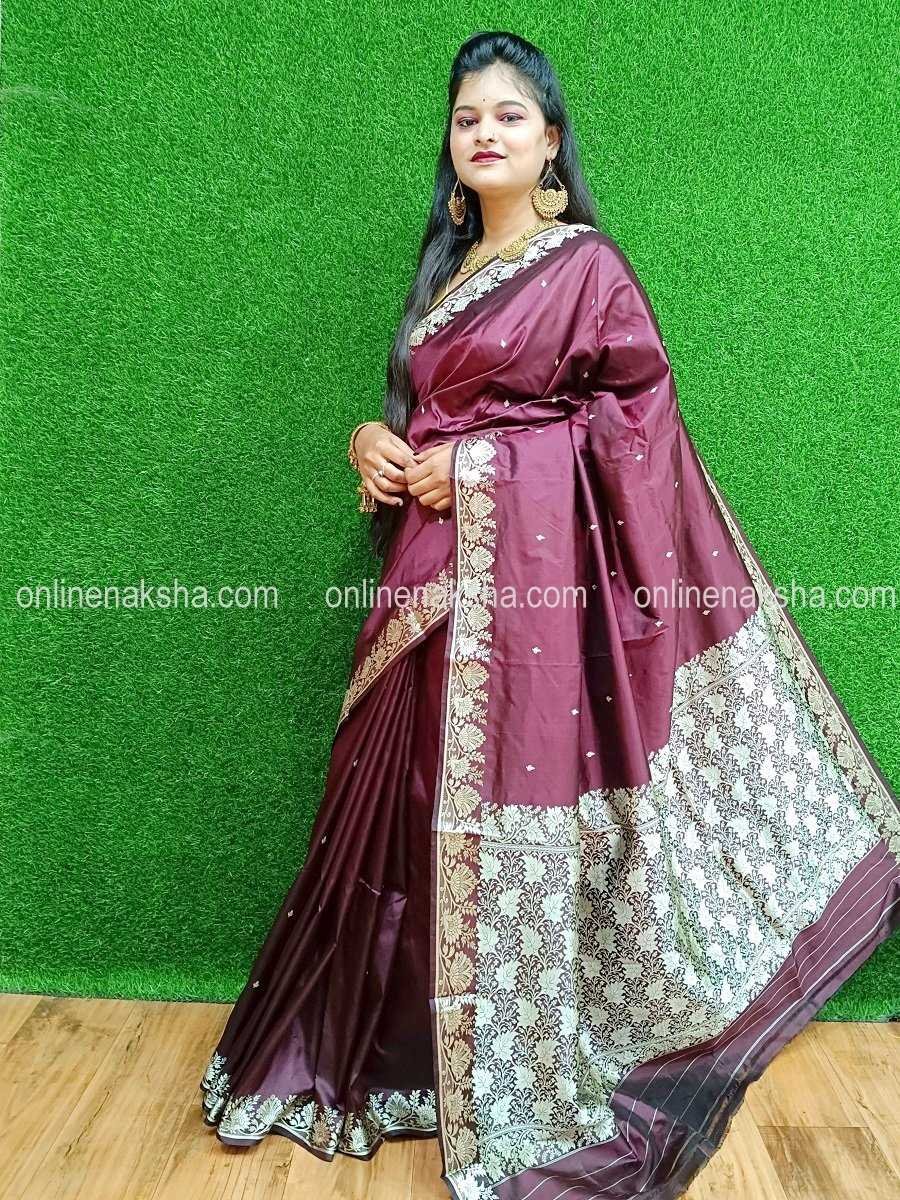 Shop Handloom Katan Banarasi Saree for Festive, Formal, Wedding and Special Occasions. Fast Delivery. Free Shipping within India. Personalized
Product SKU: ABC000123
Product Brand: OnlineNaksha
Product Currency: INR
Product Price: ₹ 5,000
Price Valid Until: 2022-12-31
Product In-Stock: InStock