Hand Painted
Show Filters
Hand Painted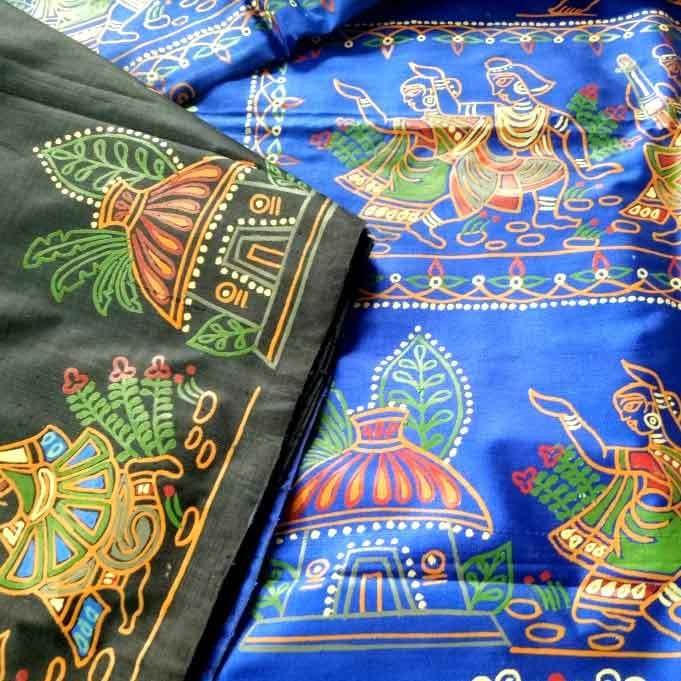 Hand Painted Saree Designs are very popular among women who loves to buy online sarees. Painting is a mode of creative expression, and can be done in numerous forms. For instance Acid colors on saree, Fabric color on Patachitra Saree and many more.
There are some places in India which are specially known for hand paint. These Sarees are specially remarkable for the use of colors and sharpness of depiction of the illustration.
Hand or Acid Paint is an popular method use to design the saree. At first, In this process, the outlines, borders and lines to distinguish the patterns on certain designs are drawn using hand technique apart from block printing and screen printing. Certainly it is one of oldest technique's to embed designs on sarees.
Online sarees by OnlineNaksha refers to the Mulberry and Tussar fabric which is paint upon in vibrant colors. A Hand Painted Silk Saree attire can be trendy. Besides, a stylish addition to your wardrobe. Widely use of vivid colors makes it more lively. And above all the naturally shiny surface of silk makes it perfect to use as a canvas for paint. It took lot of effort, skill and expertise to turn a saree into canvas.
The main beauty of these sarees lies in its unique craftsmanship and fine detailing. So, these sarees are literally handmade magic. Choose the saree you desire with different variations of Acid paint, Patachitra Saree, Madhubani Saree and many more. OnlineNaksha offers a wide range of unique and selective beauties with silk mark tag.