Contemporary Swarnachari Saree Online offered at best price by Online Naksha. Experience the delight of draping this wonderful Contemporary Sarnachari Saree. This featured Swarnachari with golden zari work looks very graceful. The color used in this saree is also unusual.
We all know that traditional swarnachari sarees are weaved with figure and flower motifs with big pallu depicting mythological stories through its weaving. But this saree crafted fully different from the traditional Swarnachari sarees. This saree is all over crafted with beautiful motifs. Besides, the pallu weaved amazingly with zari to offer a rich look.
This saree is simply unusual piece. A Master Weaver almost takes 15 days to complete this exquisite design. Moreover, the saree comes with Silk Mark tag which ensures the authenticity of Pure Silk Fabric. So, Contemporary Swarnachari Saree Online can be a rare and different piece of art to add in your precious saree collection.
Let the versatile and traditional vibes flow in you, while you wear this Elegant saree. Besides its unmatched color, this is no less sober and glamorous for a party wear. Online Naksha offers unusual and best collection of Pure Silk, kantha Stitch, Baluchari Swarnachari Saree at best price. Because, We offer Fast Delivery, Free Shipping, Best Price, Cash On Delivery, 24/7 Customer Support.
Handloom Katan Banarasi Saree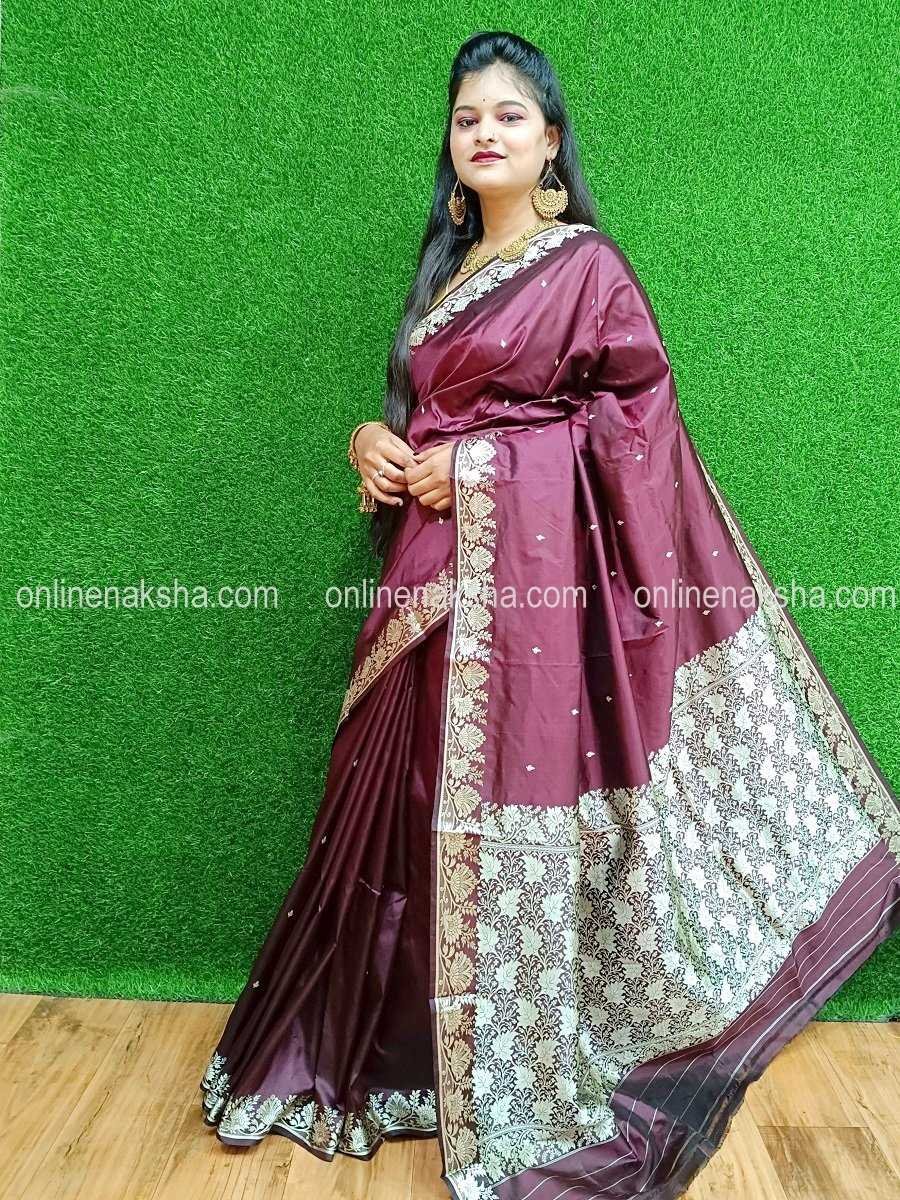 Shop Handloom Katan Banarasi Saree for Festive, Formal, Wedding and Special Occasions. Fast Delivery. Free Shipping within India. Personalized
Product SKU: ABC000123
Product Brand: OnlineNaksha
Product Currency: INR
Product Price: ₹ 10,000
Price Valid Until: 2022-12-31
Product In-Stock: InStock